It is a common misconception, for anyone wondering what goes on through the double-doors you average casino, that poker can be lumped in with all the traditional casino games. Of course in the 21st century those double-doors will often have to be merely a figment of your imagination as more and more punters turn to mobile casino apps as the way to play their favourite casino games like roulette, blackjack and online slots.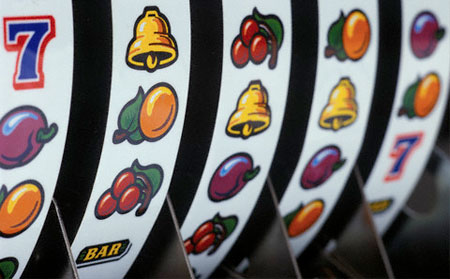 The major industry operators like Ladbrokes, Betfair and 32Red have produced standalone Poker apps for iPhone and Android, demonstrating that there are essential, incompatible differences between poker and other casino games. The first, and most important of these, is the necessary presence of the punter's desired companion Lady Luck.
Whether you're playing a mobile casino app or in a bricks-and-mortar establishment luck is the essential element if you're going to scoop the big one. However, with poker it's a little different; while any poker player can tell you he can get by without luck – ask to see a hand-history of the last tournament he won and judge for yourself – the reality is that the better you get the more power you have to reduce your dependency on luck.
This is done by figuring out the elements of the game which aren't based on luck, and thus can be exploited with intelligent play. For example, many novices, knowing that the ace is the best card in the deck will play them religiously whenever they are dealt one, get mixed up in situations where their opponent is holding a stronger ace, and lose a bunch of money. The more experience player simply folds their weak aces and saves themselves the trouble. While a mobile casino app is always a fun way to simply see if you can strike lucky in poker the better you get the less luck you need.