One of the golden rules of Online Slot Games is that if you want to hit the big jackpot, you need to play the maximum number of coins. This means that if you have the option of wagering one, two or three coins, your choice would be to wager three coins. Of course, nobody is forcing you to play maximum coins, but the rules are that if you happen to line up the right symbols for the top progressive jackpot to pay out, you'll have to settle for less if you do hit the Big One.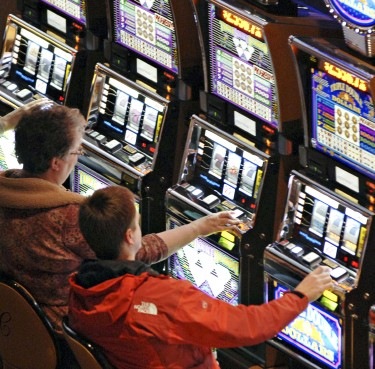 There have been a number of tragic stories of players who thought that they'd save themselves a buck or two by not wagering the maximum number of coins when trying out a progressive slot machine, only to find themselves with a couple of hundreds of dollars in prize money instead of literally millions. Just think of how incredibly bad you would feel if you knew that all that was standing between you and an eye-watering million dollars was a mere dollar!
As such, when you decide to try your luck on the progressive slot machines that make up part of the game portfolios at online casino don't forget to wager the maximum number of coins. It's better to play the game less often with max coins than to play it more often with less coins. Put aside a certain amount of money from your bankroll that is earmarked for progressive slot machines only, because if you want to win a smaller jackpot, you should stick to non-progressive slot machines instead.