Like any game or sport the world series is the biggest poker tournament that there is. It is played in Las Vegas and started in 1970. It has an interesting history, where a great poker player, Benny Binion, invited six other players to the Horseshoe Casino to play a single tournament to see which of them was the best. They played for certain amount of time and the winner was decided by a secret ballot.
Since then, there have been many changes to the tournament. Winners receive a World Series of Poker bracelet which are highly coveted. There is also a big money prize, which is determined by how many people enter and how much the buy-in for. There are now a whole selection of events, not just the one game which means that a lot more people can take part. The biggest event is the $10,000 no-limit hold'em 'Main Event' and since 2004 it has attracted thousands of entrants. There is a million dollar prize, so this is not surprising! The winner of this event is considered to be the World Champion of Poker.
The various events often have different variants of the game played in them. There are also various qualifying events which means that a lot of people get a chance of playing, but of course, only the very best players get through to the finals. Poker online play is allowed as well, which means that many different people can take part from all over the world.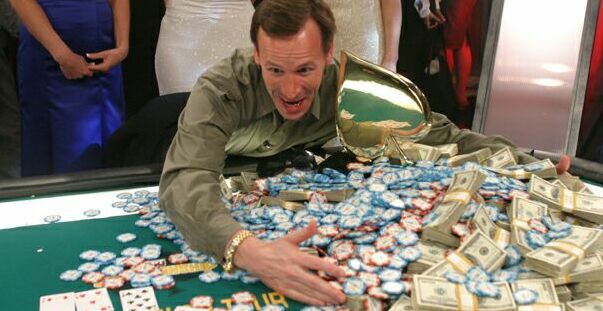 In 2004, it was Harrah's Entertainment that bought the rights to the tournament and it is hosted in the Rio casino. It tends to be hosted in different Hurrah's owned casinos. One of the most exciting finals was in 1982 when Jack Straus thought he had lost and then found that he had one remaining $500 chip which he bet and then came back to win. In 2009 there were 264 rounds played before a winner was declared. Two players have won three times and several have one twice. Only three players have won in consecutive years.
The tournament has grown massively in popularity and in 1973 it was first televised. In the 1990's the live even was broadcast but in more recent time it tended to be an edited version which was more of an overview rather than the whole event with commentary and analysis. Nowadays more of the live event is televised and some of the preliminary games are as well.