There is something appealing about slot machines. It may be the lights or the sounds or just watching the reels spin. Regular slot players agree that the machine is mesmerizing. It seems odd that a game where you lose so regularly can be so popular. The odds of hitting a jackpot are low and yet players will sit for hours and drop coin after coin (or maybe just their slot card) into the machine with hopes of winning big. There is a big similarity between playing slots on popular UK Slot Sites and playing the lottery. But is a player really capable of winning at slot machines? Some players use strategies to try to come out ahead. It can be difficult to do on a machine that is completely random. But when it comes to winning at slot machines, if you know how the machines work and try to apply a few techniques, in the long run you might come out ahead.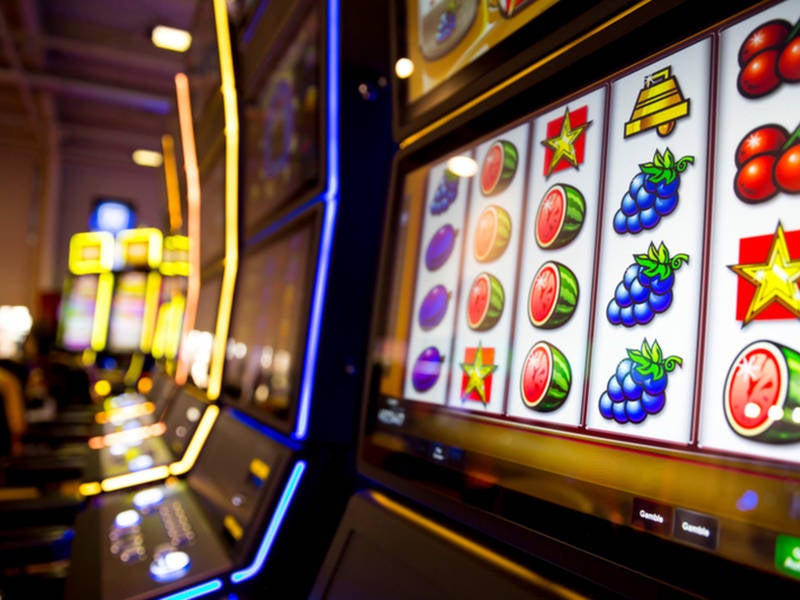 Pick The Right Slot Machine
An important part of winning at slot machines, and perhaps the trickiest, is choosing the right machine. There are hundreds of variations of machines out there to choose from. There are machines with five reels, multi-paylines, and huge progressive jackpots. The thought of winning one of these jackpots is a big temptation to anyone. But here is a tip. You will win smaller payouts more consistently on slot machines that have three reels and one payline. Yes, these machines will have smaller jackpots but every single day there are people who blow their bankroll by trying to when that big jackpot. If you are just playing for recreation and aren't worried about losing your bankroll, then it won't matter. But if you want to walk away with more money in your pocket than you started, then you need to stick to machines with a small number of reels. You can generally play these machines longer because they give out more payouts.
Here is another tip for a player interested in winning at slot machines. You need to know when to move on to a different machine. Set a limit for yourself on how much you are prepared to lose on one machine. Once you reach that limit, if that slot machine has not given back enough of a payout, move to a new machine.
While we are on the subject of choosing the right slot machine, there is something about slots with progressive jackpots that I need to mention. As a general rule, you will win more consistently on machines with smaller jackpots. However, on a progressive jackpot, once it reaches a really high amount, it is worth the risk to play and lose money on the machine because if you win the jackpot, you will make you money back and more. But you should decide for yourself how high that amount should be to make the risk worth it. 
Slot Machines Payback Percentages
If you play with the intention of winning at slot machines, you need to know the payback percentages of the machines. Each slot machine has a computer chip that controls how much it pays out, which is called the payback percentages. When looking for a good slot machine to play, you need to choose a machine with a high payback percentage. You can do a little research beforehand to find out the percentages. Most slot machines will have a payback percentage of anywhere from 82% to 97%. The higher the percentage, the better your chances are of winning. If you can't find any information on the payback percentages then look at a slot machine's pay table. The more symbols there are on a paytable then the more combinations there are on that machine. The more combinations and small pay amounts that are on the paytable, then the more often you are to get paid but less likely you are to hit the big jackpot. The payback percentage does not mean that you will receive that percentage of your money back. It means that over the long run, that is the percentage of money paid back for every dollar put into the machine.
Some More Winning at Slot Machine Tips
There are a lot more strategies and techniques to keep in mind if you want to optimize your chances for winning at slot machines. Here are a few more things you need to remember.
Always read the rules of the game. Many players will just sit down at a machine, deposit their money, and start playing. Some machines have bonuses that can only be accessed by betting the maximum amount. If you happen to be playing a slot machine with a progressive jackpot, that big pot cannot be won unless you play the max.
If you play slots regularly at a land-based casino, it is in your best interests to join their player's club. Most of them are free to join and the more you play, the better your chances of winning free comps. These can be in the form of free rooms, meal vouchers, free shows, or even cash back.
If you get tired, take a break. When players get tired, they start to make mistakes and lose their focus. If you get tired and don't take a break, you may end up spending money on a machine that you should have stopped playing awhile ago.
If you are not sure of the rules on a specific slot machine, start out by playing only one coin. This will give you time to learn the machine's operation without risking a large amount of your bankroll.
Only play one slot machine at one time. Players who play multiple machines at the same time are not increasing their chances to win quicker. They are usually just spending their money faster.