Let's say that you really want to enjoy your poker game, but you're out of money. It's time for a break. You need to rest before you fund your gambling account. If you have any spare time, why not check out Governor of Poker?
The basics of the game are straightforward: set in the Old West, your job is to build a massive poker empire. This means that you would become…you guessed it… the Governor of Poker! It's a fun timewaster where you aren't going to win any real money, but you can still keep your poker skills sharp while having a good time. Sometimes when you feel burned out by poker, the "for money" element is what really holds you back. Sometimes it needs to just be about fun and adventure. Otherwise, you're just stressing yourself out. Who really needs that, at the end of the day?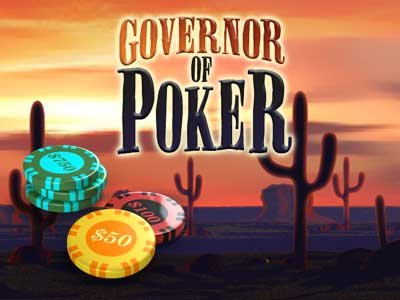 Make sure that you pay close attention to each and every game. The game itself will follow standard Texas Hold'Em rules. If you really want to play for a while, the good news is that the game will automatically save your progress. Just make sure that you use the in-game Quit button rather than closing your browser.
Governor of Poker has become such a popular series that it has spawned an Android and even an Apple app. You can take over the poker world on the go.
Again, we're pretty big poker players, so it's unlikely that we would play this game all the time. After all, there's real money to be won. I don't think there's anything more exciting than getting to beat your enemies at something that has such a universal system of rules. After all, as long as you're not cheating, then the game of poker is truly about strategy.
Still, we thought this was a fun break from the "normal" round of poker games. It's free to play and you can always move back to real money poker games when you're ready. Check it out now!