Online poker is big news and there is a great deal of money to be made in this lucrative business. More and more people are getting into this online venture and testing their bluffing and folding skills with the hope of winning big. There are also many online poker rooms like allpro that offer great promotions to all first time players. With this in mind, online poker involves knowledge and skills that must be learnt and there are of course a number of important aspects to be avoided in order to be successful at this game. Here are top five online poker mistakes to avoid in order to improve chances of winning.
1. Playing when you are exhausted or intoxicated
In the world of online poker many people tend to stay up late and play until they are completely exhausted. This is never a good idea as you will begin to lose your lucidity and will no longer be capable of making good tactical decisions leading you to the loss of your cash. The same goes for drinking alcohol while playing the game; you are likely to lose your ability to think straight and subsequently throw your money away!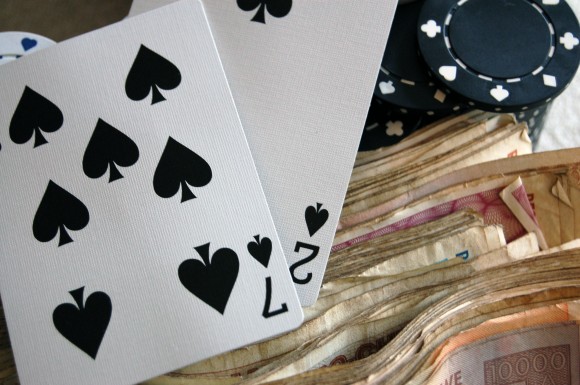 2. Excessive bluffing
Bluffing in online poker tends to be easier than doing so during a live poker game. For this reason, many poker players have the tendency to bluff too much. If you are new to the game it is vital that you do not bluff too frequently in order to avoid getting burned. Pros usually have the skill and understanding of the game of bluff whereas newbies have a lot to learn.
3. Work and play do not mix
Many players like to play a quick game whilst at work in the office and this tends to lead to unnecessary losses. You may be distracted by your boss, your customers or the telephone meaning that your concentration is likely to be lost at the most crucial moments.
4. Playing too high stakes
All poker players like a challenge but you should avoid playing too high stakes if you cannot financially afford to do so. If you are not able to put all of your money in with your best hand due to the fear of losing everything then you should play for lower stakes until you are ready.
5. Being unable to handle your losses
All poker players lose money from time to time and they must be able to deal with their losses with calm and reason in order to not put more of their money at risk. If you feel the need to win back your money every time you loose, then you shouldn't be playing online poker in the first place as you will be pushed into making bad plays.
By avoiding these common online poker mistakes you will find yourself well on your way to improving your game and bringing that big pot home.