Are you a "bubbler"? You know the type — you enter into a lot of sit and go tournaments, only to find that you finished 4th instead of 3rd? Not finishing in the money is something that a lot of poker players new and old understand all too well. What you will need to do is make sure that you are always thinking about how you can expand on your poker skills so that you can get off the bubble. There's no place worse to be than on the bubble, constantly wondering if you'll ever finish high enough in an SNG to get any money.
The right poker Sit-N-Go strategy can really push you over that bubble, but where do you begin? This guide tires to cover the high points. As always, you don't want to just take any information in a guide as gospel — go beyond theory and actually practice poker in reality. There are so many things that just don't come up if all you do is play poker in computer simulations. It's a lot smarter to actually play poker when you can play against real people. This will expose you to the psychology of poker.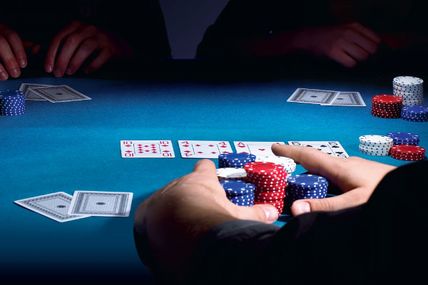 Speaking of, this is actually the top thing that we're going to talk about here. If you want to play SNG's (Sit-N-Go Poker Tournaments) well, you're going to need to learn the art of reading people's actions and potential reactions. You need to figure out when someone is bluffing and when they're not. You're going to need to figure out when someone is just bullying you because you're an easy target and when they are truly a serious contender. We're not saying that these things are going to be obvious to you overnight. On the contrary — you are going to need to make sure that you look into every last detail because it won't be naturally clear to you. It will be something that requires some thought, as most things in life do.
Are you really ready to do big things in poker?
Are you ready to study the art of people?
Notice that we haven't mentioned much about the cards. Solid poker theory does have its place, and we'll assume that if you're going to go into SNG's you have some knowledge of this. But if you're making a lot of calls and even raises with just your gut, you need to go back and look at real poker strategy. That's going to make all of the difference between finishing in the bubble or actually taking home real money!