Casino games come in many different forms with betting limits ranging from a few pennies per play up to hundreds of thousands of dollars riding on a single bet. As a new casino player it is absolutely essential that you gain at least a basic understanding of casino strategy and how the house edge effects different casino games.
While most of the games you see on a casino floor have little to no effective strategy associated with playing them, understanding the rules and bets of each game is essential to becoming a winning casino player, or at the very least an educated one.  We have written a number of free casino guides that cover everything from basic rules & strategy to betting for casino games, each designed to make you a casino games expert!  Want to play right away? Check out one of the top rated online casinos, Paddy Power Casino. You can enjoy a match deposit bonus up to £300, amazing right?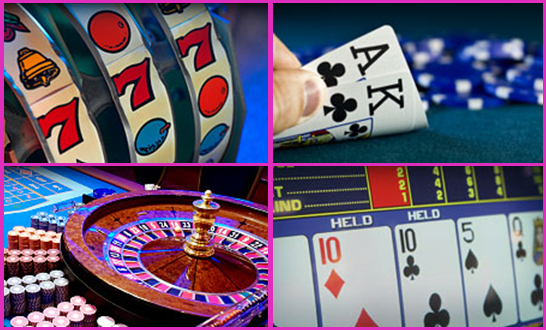 Popular online casino games on Paddy Power
Online Blackjack – as the most popular casino table game in the world, Blackjack is a game that combines strategy with fast action and requires discipline in both game play and betting patterns.
Online Roulette – a well liked and easy to learn casino game that involves betting on different number and colour bets which are determined by the spin of a Roulette wheel.
Online Baccarat – one of the most exclusive games you will find in casinos worldwide, Baccarat used to be a game specifically for high rollers however now is available for low stakes at many online casinos.
Video Poker – an easy to play casino game with excellent odds, Video Poker offers players a one on one casino gaming experience based off of the popular 5 card draw game.  Video Poker is often a favourite of veteran casino players for its excellent odds and payouts.
Online Craps – one of the most entertaining games on the casino floor which involves a ton of different bets and a community atmosphere.
Online Slots – as the predominant game throughout casinos worldwide, slot machines come in a number of different variations with payouts ranging from thousands to millions of dollars.