If you follow patterns in roulette while playing casino games with the likes of the paddy power iphone app and expect it to be a winning strategy you are very much mistaken.
The game of roulette is random, which means that patterns in the order of the numbers being drawn from the wheel are very unlikely to be repeated.
The biggest mistakes people make is with regards to the previous red and black numbers. If the last five results had all been red, some players would be convinced that the next number has to be black. They would increase their stake because they feel at this point that the chances of the next result being black have improved. This is not the case though because in the very next spin, the probability of either a red or black value appearing remains exactly the same with each colour being equal.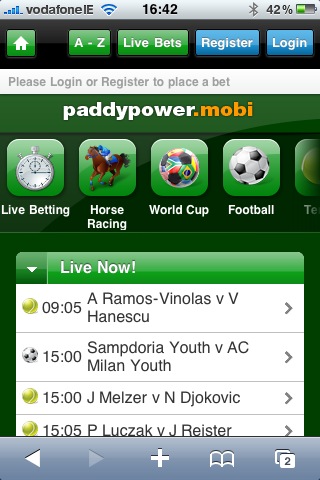 There is no harm in selecting your numbers based on patterns prior to the next draw but you must be aware that it does not increase your chances of winning in the game. Every player has their own way of making their selections so this is as good as any.
Outside bets such as red/black can create some extraordinary results on occasions. It is not uncommon for the previous results table to be flooded with either colour from time to time. If you are not somebody that normally bases their betting on patterns, you have to try and not become influenced by this correlation. Stick to your original selection process because nothing would have changed with regards to your chances of winning in the next spin. If you do change and your original numbers come out, you will be very disappointed.