For as long as there has been poker on the internet there have been people trying to play more poker hands per hour. For years and years, the only way to do so was to open up more tables. These multi-table players have developed complicated systems over the years and have debated the best way to play as many tables as possible. Then, in January of 2010, Full Tilt Poker revolutionized the way poker was played online. They introduced the world to Rush Poker.
The concept of Rush Poker was simple. They wanted players to be able to play as many hands as possible on one table. They accomplished this by developing a game that played much like standard poker, except that as soon as a hand ends or you choose to fold, you were immediately seated at a new table and a new hand would begin. You did not choose a table, you chose a game and stakes and you were entered into a pool of players. The players were randomly assigned seats and when the hand ended or you folded, you were immediately seated at another table of new players. This allowed players to sit at one table, focus on one screen, and play hundreds of hands per hour without any downtime between hands, all with one poker download.
For over a year, Full Tilt had exclusive domain of the fast poker addicts. However, when Full Tilt was shut down in April of 2011, thousands of players and Rush Poker fans had no place to turn. Naturally, other companies hurried to introduce their own version of the software and to entice these players.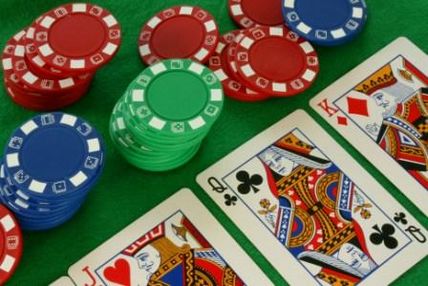 The first poker company that mimicked Rush Poker was Terminal Poker. They introduced a fully mobile poker client, available for play on tablets and smartphones as well as laptops and desktops. It works very similar to Rush Poker. However, they are an independent network and have very little traffic, often with as few as 2 tables operating. This defeats the purpose of fast poker, since having more players means less waiting for new hands.
Then, in March of 2012, PokerStars announced the beta launch of Zoom Poker. Initially it was only allowed for play money while they worked out any kinks in the software. A couple months, and over 300 million hands later, and they were satisfied with the product and rolled it out for real money play. It has become vastly popular on the world's largest poker site and PokerStars continues to roll out the update to more and more games and stakes. Click here to find out more about the PokerStars download and Zoom Poker software.
Finally, the latest company to introduce a fast-paced poker client to their customers is the Microgaming Poker Network. This includes sites such as Ladbrokes, Unibet and 32Red Poker. They call their game Blaze Poker and once again, it works basically like the others. Microgaming touts Blaze Poker as being the "best of breed" for this type of game. They point to the seamless integration into the poker software and how easy it is for players to get involved quickly. Most Microgaming sites are offering the game at least in beta mode and many, such as Ladbrokes and Stan James Poker, have launched Blaze Poker for real money play.
If you have never tried fast poker games like these, they are definitely worth a shot. They take a bit of an adjustment period, but once you get used to the game you will wonder how you ever played standard poker in the first place!