Poker truly is a game of skill and strategy, hence why it can be so challenging at times and does require a level of assertiveness. This article is aimed more so at the newbie casino players who are looking to get into the online casino industry and start playing the games they love! We suggest that before you join any online casino you do your due diligence and research promotions and offers available to you so that you can try out specific games without having to wager any of your own money.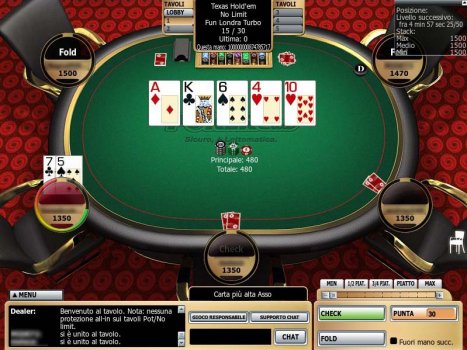 The majority of online poker rooms will offer you new customer bonuses when you join. These casino bonuses come in a variety of forms, from sign-up bonuses, no deposit and specific poker bonuses. The important thing here is to note the terms and conditions for cashing out, although there's a lot of scepticism about bonuses, particularly because of the high wagering requirements, you have to bear in mind that even with wagering requirements in place; bonuses still allow players to gamble with more money in their account than if they weren't to claim them. The majority of online casinos will give you a bonus on your first deposit.
Most poker rooms will also give you a no deposit bonus so you can try the software on offer without risking your own money. It's important to bear in mind that no deposit bonuses usually come with higher wagering requirements than welcome bonuses so you'll have to wager a lot more money to cash out your winnings.
After a period of time, the casino will usually reward you with loyalty and VIP bonuses. In most instances, these are based on your activity and how much you deposit at the casino. For most casino players, having a pre-determined strategy in place and following it can be quite difficult particularly when poker is often a game of instinct. It's vitally important to try and maintain a good cash flow through your betting to give you the best chances of cashing out.
Although do be aware that if this is your first-time playing poker, expect to lose some money on your first few games at least. We suggest learning the game on some of the free online portals before hitting the real deal to improve your chances of winning.

Let's take a look at an example and see what sort of bonus you could get. Let's say you're offered a 100% up to £400. This means that the casino will match your first deposit bonus up to a maximum of £400. So if you were to deposit £100, the casino would add an additional £100, giving you £200 in total to play with.
Some casinos will give you specific table game or slot bonuses for example you can get a 100% up to £100 casino bonus at 888 Casino as well as a £12 no deposit bonus at 888 poker. These are both great deals for any new player, just remember to read the terms and conditions and calculate how much you need to wager before withdrawal.
Once exhausted, it's often worth keeping an eye out for any new offers that might come your way. Online casinos have become savvier to the short term player, which is why they often have pretty high wagering requirements. If you're looking to make some long term cash from your plays, we suggest sticking to one established casino where you can build your bank balance up over time. Always do your due diligence and enjoy!