In the second part of this article, you will learn about other criteria you should have in mind when you are looking for a great poker chip set, others than the number of chips and the price for the chip set. The testing and the materials used are the two important things to have in mind as they will surely make the difference.
As you have seen in the first article, the price of the poker chip set depends a lot on the quality of it. However, there are cases when you can get a real bargain if you search for it. This is why you need to know more about the quality of a poker chips set. The materials used for making the chips are the standard quality factors you should have in mind.
There are mainly three types of poker chips you might encounter on the market. There are the clay poker chips, the plastic poker chips and the composite poker chips. The luxurious version is of course the clay ones as they are just like the casino ones. Of course, they are not made entirely of clay but clay is the base material for them. The diameter of the clay poker chips is 39 millimeters.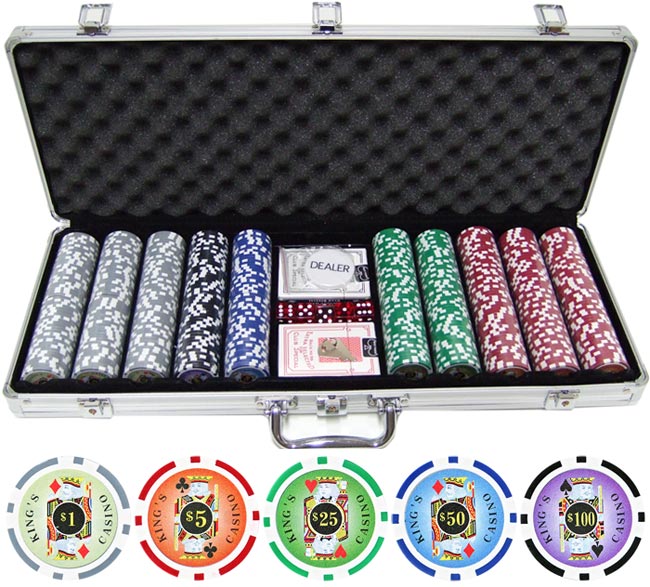 The composite poker chips are usually purchased as a cheaper substitute for the clay ones as they weigh exactly like the clay ones. On the other hand, the plastic ones are probably the cheapest solution but they are of the lowest quality possible.
Testing the poker chips is another important tip you should have in mind before you go on the market for buying them. If you want to get golden inserted chips, you should try them and rub one in order to see if the golden insertion does not go away. Also, you should weigh a few chips in your hand to see if they are really heavy. Plastic chips are the less heavier ones and they are of the lowest quality as well.
Another thing you should have in mind is testing the edges and the plane surfaces of the poker chips. You should rub two chips against each other and see if they lose color. If they do not, they are probably of good quality.
In conclusion, there are a lot of thing to have in mind when you shop around for poker chip sets. If you want to have a good poker experience with your friends, you should make sure that you get the best chips on the market for your money. There are online stores you can check out as poker chip sets are usually less expensive online than offline. Depending on their quality, there are different prices and number of chips for every set.