The Caribbean is a place that conjures up images of gorgeous sunrises, beautiful beaches, towering palm trees, tropical drinks, and romantic sunsets. But did you know that the Caribbean is home to great slots and tables as well? We'll take a look at three Caribbean locations that offer fun in the sun and slots after dark!
1. Puerto Rico
Relatively close to Florida, Puerto Rico offers the added benefit of only using U.S. dollars. Puerto Rico also has lots of betting for such a small island. It has over twenty gaming areas that are mostly located in hotels. Why gamble in the hotels? Most of these large hotels are a stone's throw from white sand beaches. Most gambling connoisseurs can play until four or six in the morning. Some of the fancier hotels allow gaming twenty-four hours per day.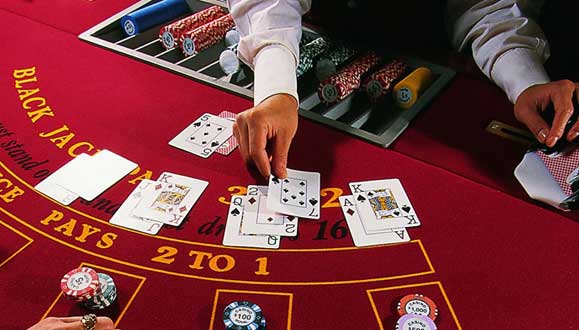 2. Curacao
Curacao has over thirty beaches that are known for being a little more secluded than the never-ending expanse of beaches on other islands. Curacao is neither too big nor too small and never too touristy. If you are looking for a Caribbean experience that is different from the more crowded islands, then Curacao is your destination. Curacao's gambling industry does it big – literally. The casinos located in the island's hotels are gigantic with lots of slots, tons of tables, and plenty of room to roam.
3. The Bahamas
Last but not least is the Bahamas. If you have a family, this is a great place to bring your kids, even if you want to visit a casino. First of all, you can visit the Pirates of Nassau Museum. Also, did you know that a part of the Pirates of the Caribbean movie was shot here? It was, and it is a cool tidbit you can tell the kids as you run along the white sand beaches and jump into emerald oceans. When you visit the casinos, one thing you will not see is the locals; they are not allowed to play. Most are open almost all night and close right before breakfast. The islands have family-friendly resorts, complete with a casinos. Check these islands out online to get a handle on what to expect.
Caribbean vacations are definitely where it's at. Beautiful beaches, great weather, and casino fun are all waiting for you. Don't pass it up!