There's really two ways to play video poker — you can go head to head online, or you can go with a tournament style that will have you going to multiple tables and playing against dozens of players. This is something that's a lot more intense than people think, because it means that you will need to think about how to play against a lot of different people's playing styles. This is a psychological game that you might not be willing to play.
Now, if you really want to think about tournament play, here's what you really do need to know before you get started.
First and foremost, you will need to think about how to get into the right tournament. It's important to remember that not all tournaments are created equal, which means that you need to look at the stakes as well as remember that the higher the stakes, the more likely it is that you will be going toe to toe with skilled players. You don't want to just stop and think that there's never going to be a time where you won't have to get things done. You just need to look at tournament play form a different angle than you might for a practice game.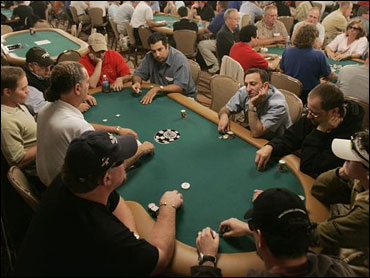 Does that mean that practice games don't have their place in the world of online poker tournaments? Of course they do. You just need to make sure that you don't assume that your real play is going to be exactly like your practice run — unless you're playing real players, of course. If you spend too much time playing robots, you won't really have what it takes to go head to head against live players and knock them out of the tournament.
Speaking of players, you will need to think carefully about the people that you're going against. You will have newcomers and bluffers alike trying to get you to unravel and get frazzled. This is something that you will definitely need to make sure that you avoid, because you won't be playing your best game.
If you get sucked into thoughts that you will not be as good of a player as someone else, you wills tart making bad decisions. In time, you will have essentially created a self-fulfilling prophecy, and who wants to really do that at all?
There is also something to be said about the technical constraints of the casino where you will be playing your online poker tournament. Every casino has its own way of doing things, and even if they don't want to admit it, every casino has its own share of bugs that have to be examined and analyzed. You don't want to have your winning streak broken up by technical problems.
Before you sit down for a tournament, you will need to make sure that you have handled any physical needs, like getting a drink or using the bathroom. On the technical side, you will need to make sure that you aren't running a lot of applications. If you're on a laptop, you will want to monitor your laptop temperature. Most laptops shut down if they reach a certain temperature.
Overall, there are a lot of things that you will need to do if you're really serious about getting into tournament play. The greatest thing that you will need to do is actually believe in yourself. It's tempting to have doubts and fears, but you will need to break through those. Will you necessarily win your first tournament? No, but you will be able to handle just about anything that comes your way as long as you stay focused and keep improving your game!